Witamuski Throat
Dietary supplement
Witamuski Throat
Dietary supplement
3 lollipops in a box
Ingredients: : sweeteners: sucrose, glucose syrup; acidity regulator: citric acid; marshmallow root extract; thyme herb extract; sage leaf extract; raspberry fruit juice powder; raspberry flavor; Sodium L-ascorbate; eucalyptus oil; dye: cochineal.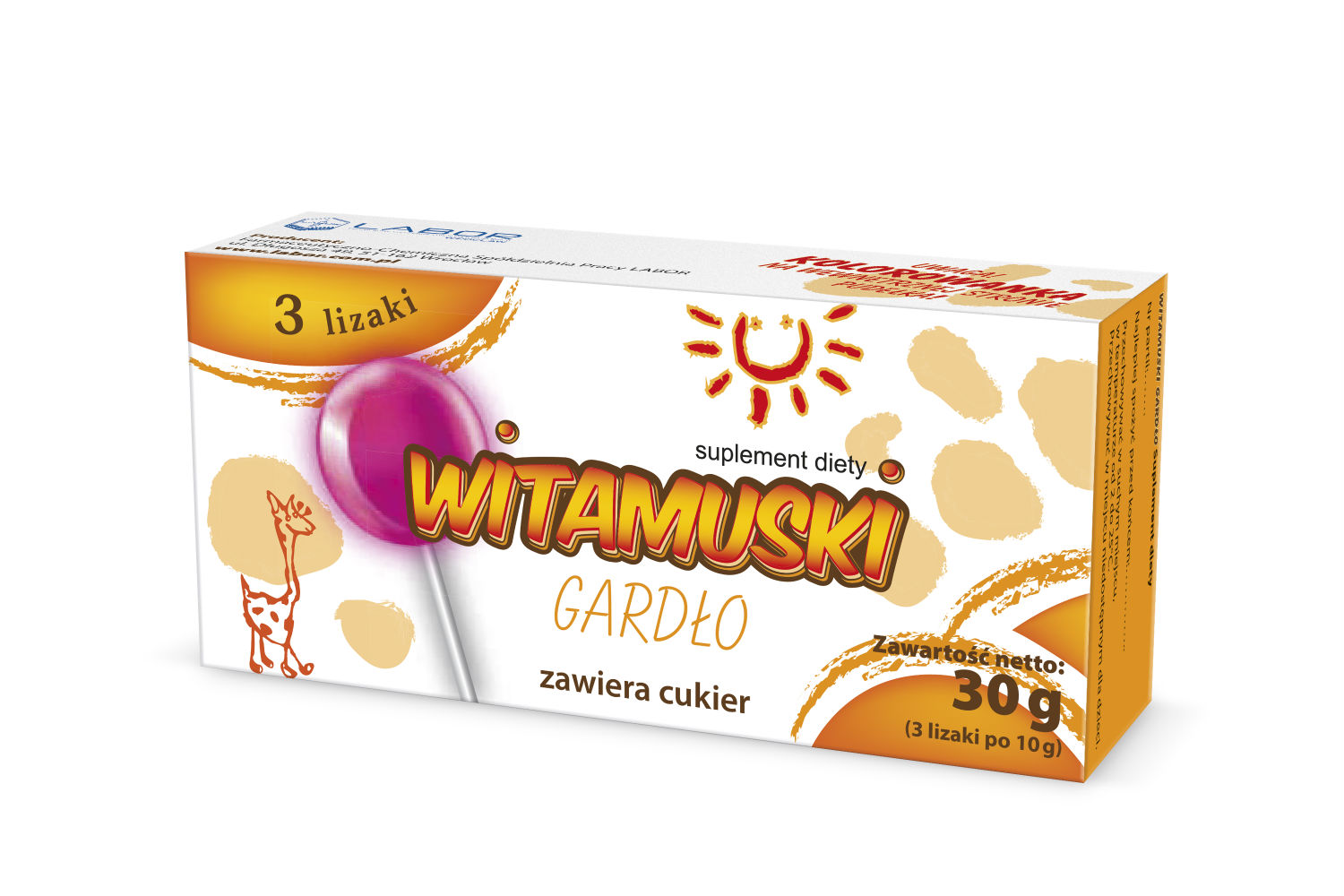 Dietary supplement containing marshmallow extract, thyme extract, sage extract and vitamin C.
Vitamin C helps in the proper functioning of the immune system.
Marshmallow and thyme relieve a scratchy throat and have a soothing effect on the throat and vocal cords.
Sage has a soothing effect on the mouth and throat.
Method of administration:
The beneficial effect resulting from the declared action occurs when 2 lollipops are consumed daily.
Recommended consumption for children over 4 years old up to two lollipops a day, for children over 12 years old up to four lollipops a day.