Calcineff
Dietary supplement
Dietary supplement
If you have problems with calcium deficiency
Calcium in a high dose of 400 mg. Convenient form that allows you to easily divide the tablet.
Economical packaging containing 120 tablets. It is enough for up to 4 months of supplementation.
Ingredients:calcium carbonate; bulking agent – microcrystalline cellulose; binders: hydroxypropyl cellulose, cross-linked sodium carboxymethyl cellulose; anti-caking agents: magnesium salts of fatty acids, including magnesium stearate, silicon dioxide.
Nutrient
1 tablet
2 tablets
Calcium
(as Calcium carbonate)
400 mg
(50% NRV*)
800 mg
(100% NRV*)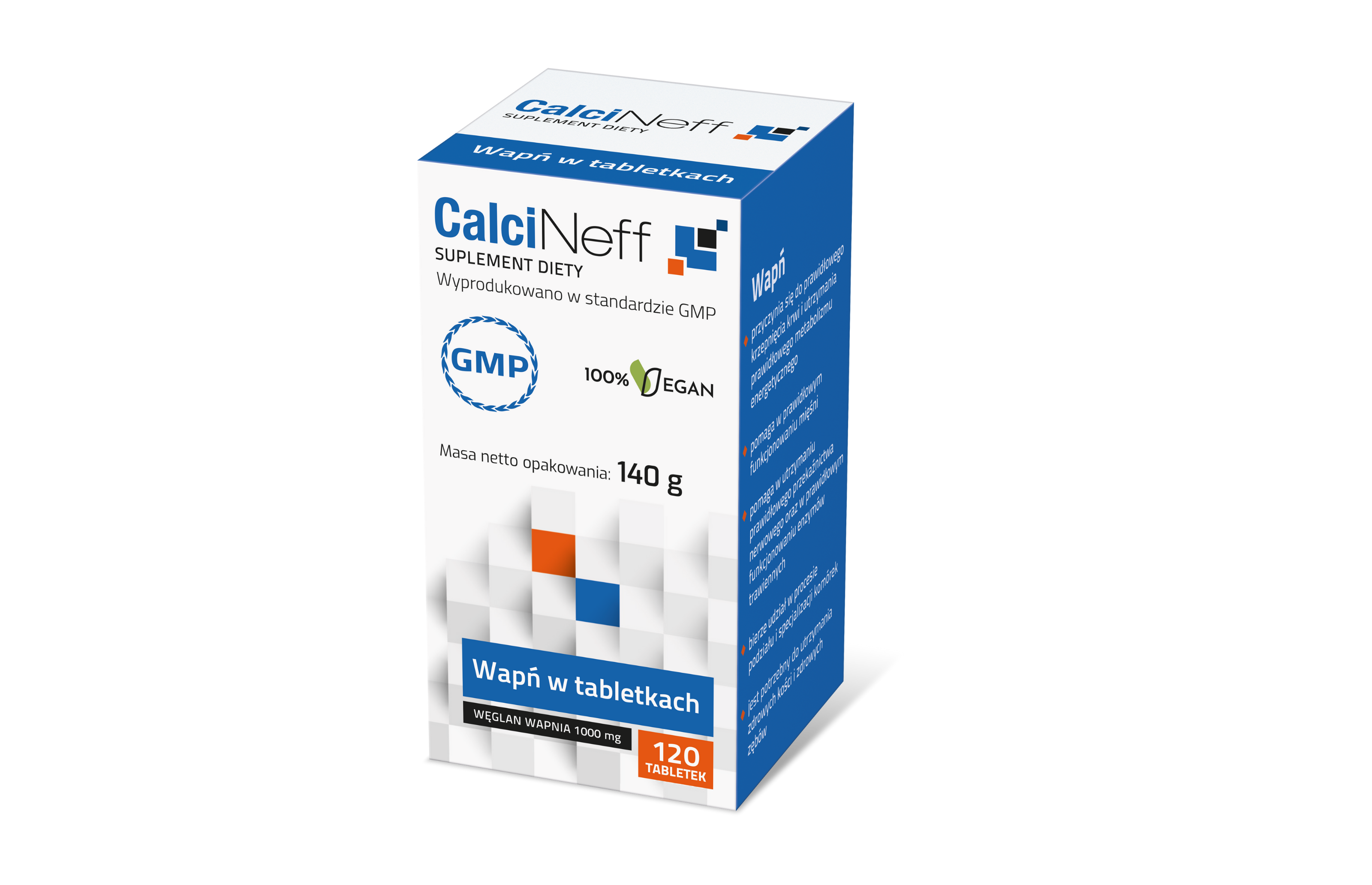 If you have problems with calcium deficiency.
Calcium in a high dose of 400 mg. Convenient form that allows you to easily divide the tablet.
Economical packaging containing 120 tablets. It is enough for up to 4 months of supplementation
Shelf life of 5 years
It does not contain gelatine, indigo carmine, SLS
Method of administration:
Consume 1-2 tablets daily