Polta-derm INTENSIVE CBD
cream
Moisturizing cream-dressing with ?-glucan, xylitol, hemp oil and CBD
Care for atopic, dry and sensitive skin
It does not contain fragrances.
Polta-derm INTENSIVE CBD is a cream containing a unique composition of ?-glucan and xylitol, enriched with cannabidiol (CBD) and hemp oil, which supports the natural repair processes of the skin and provides long-lasting hydration. The ingredients of the cream inhibit the growth and prevent the development of harmful microflora on the surface of the skin, thus supporting its protective functions and accelerating the regeneration of irritated skin. The cream is well absorbed and lubricates the skin. By creating a delicate film on the skin, it protects against negative environmental influences. Regular use reduces the unpleasant feeling associated with dry skin and makes it smooth and soft.
Application
Polta-derm INTENSIVE CBD is a protective cream designed for the care of atopic, dry and irritable skin.
Usage method
Apply Polta-derm INTENSIVE CBD on clean and dry skin, gently massage it in. Repeat several times a day as needed.
Active ingredients:
? Cannabidiol (CBD) – a substance obtained from hemp (Cannabis sativa). Supports skin regeneration processes and improves its appearance.
? Hemp oil – contains essential fatty acids (EFAs), including omega-3 and omega-6 fatty acids. It makes the skin soft and smooth. Hemp oil and CDB complement their regenerative effect.
? Xylitol – a substance called "birch sugar", increases the water content in the epidermis, while strengthening the skin's protective barrier.
? Oat flour containing ?-glucan – ?-glucan is a polysaccharide that increases hydration and supports skin regeneration.
The effectiveness of the product Polta-derm INTENSIVE CBD has been confirmed by application tests:
? In 92% of people, the cream reduced the unpleasant feeling associated with dry skin,
? Improved skin hydration was observed in 78% of people,
? In 92% of people, the cream formed a protective layer.
Application test has been conducted on a group of 26 people.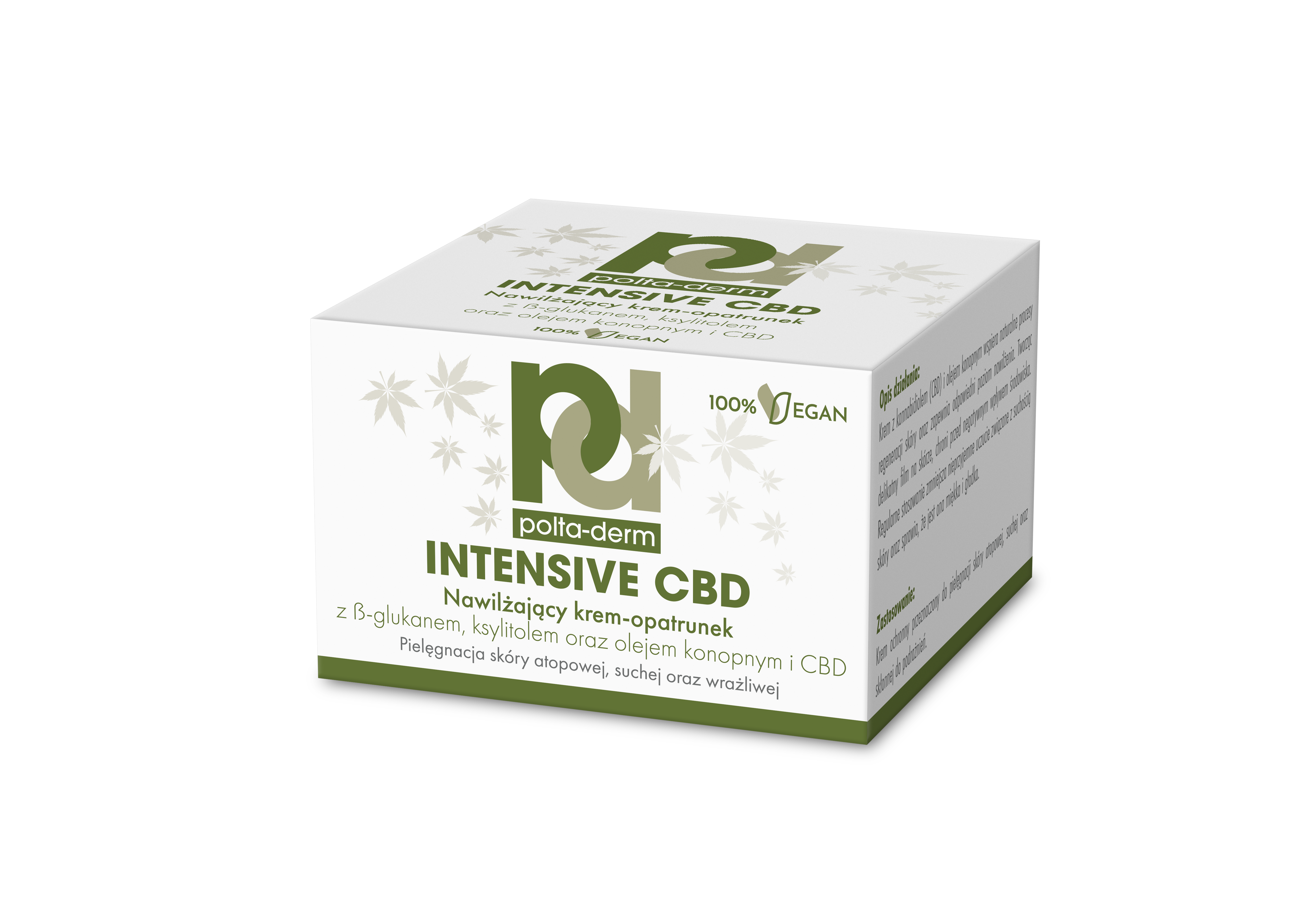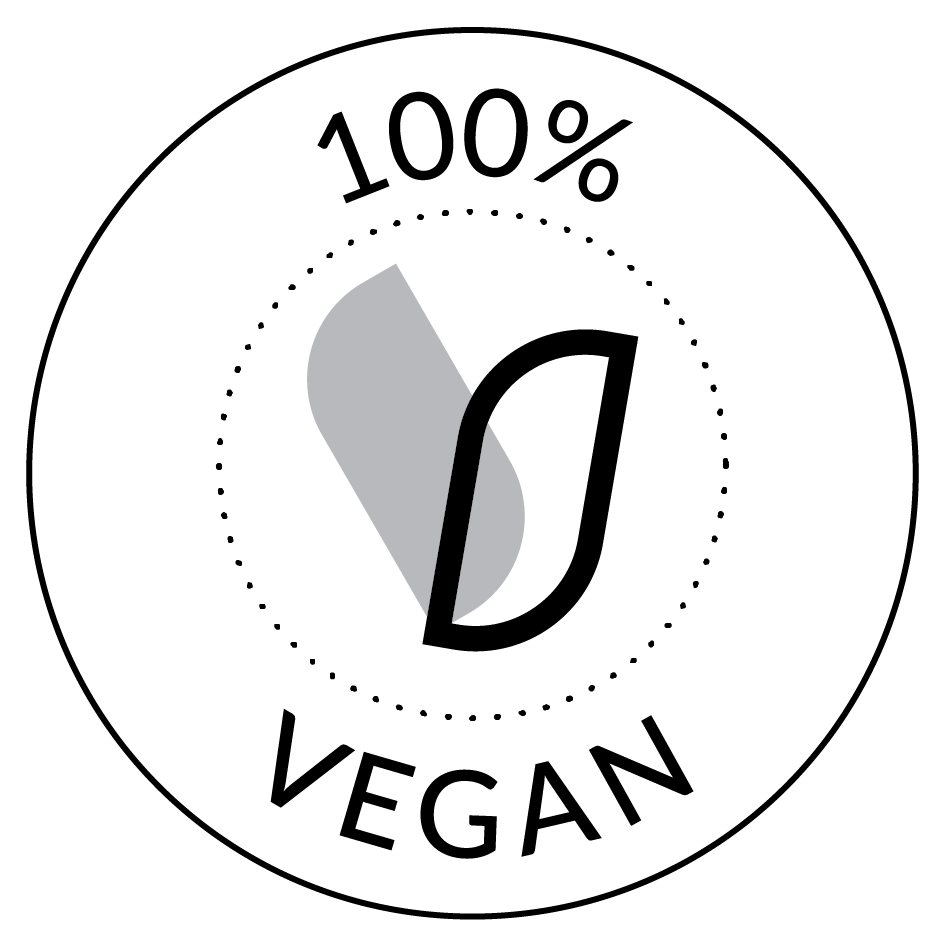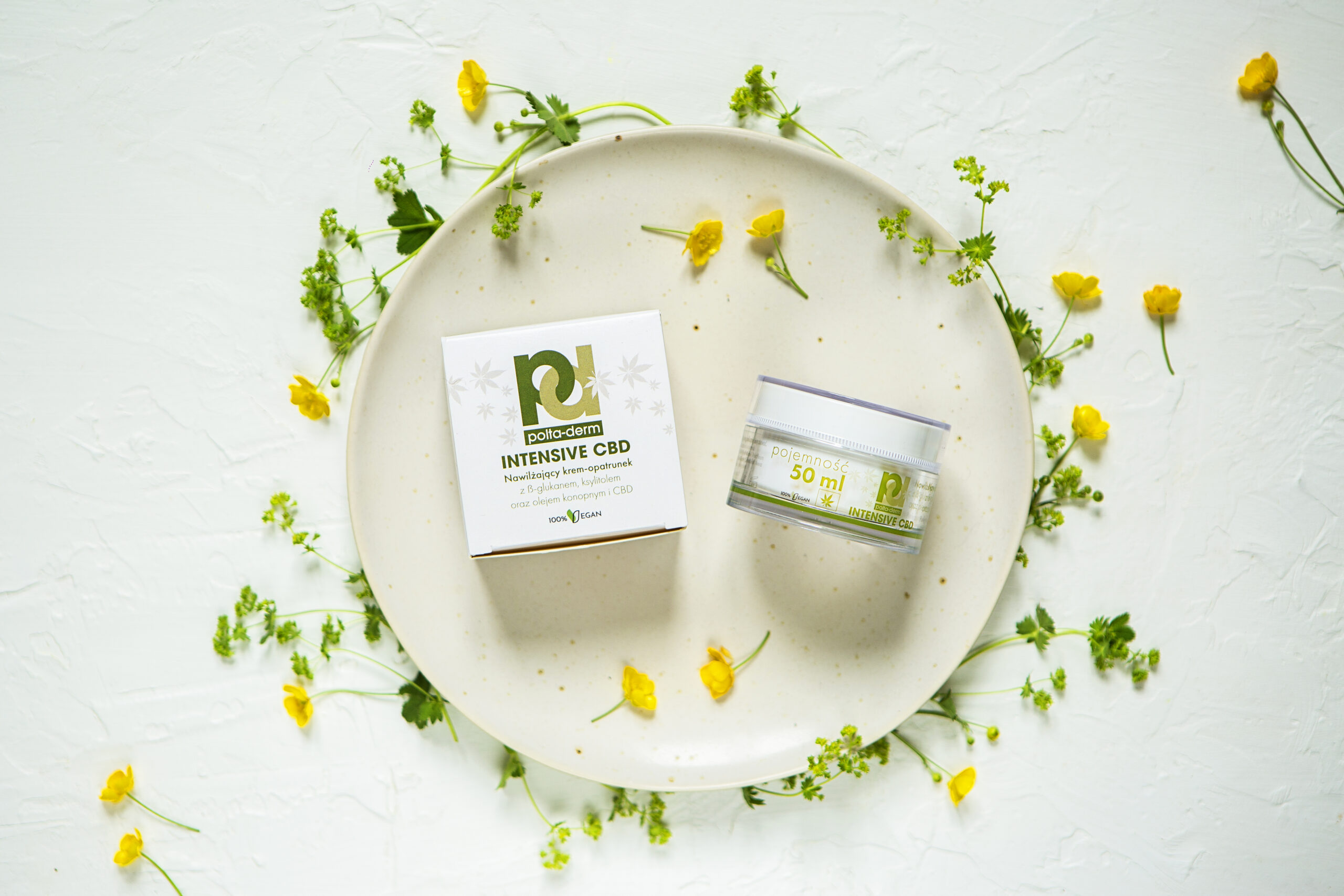 For wholesalers
Sales department
tel.: +48 71 326 14 91
fax: +48 71 326 14 57
e-mail: handlowy@labor.com.pl