Vitamin B12 methylcobalamin LABOR
diet supplement
Vitamin B12 methylcobalamin LABOR
Dietary supplement
The product contains the active form of vitamin B12 – methylcobalamin.
Vitamin B12:
? helps in the proper production of red blood cells.
? helps in the proper functioning of the immune system
? contributes to the reduction of tiredness and weariness
? helps to maintain proper psychological functions
? helps in the proper functioning of the nervous system
? helps to maintain the proper metabolism of homocysteine
In addition, vitamin B12 plays a role in the process of cell division and contributes to the maintenance of proper energy metabolism.
Ingredients: bulking agent: sorbitols, acidity regulator: citric acid; binder: cross-linked sodium carboxymethylcellulose, anti-caking agent: magnesium salts of fatty acids, silicon dioxide; acidity regulator: sodium bicarbonate; methylcobalamin (vitamin B12); sweetener: sucralose.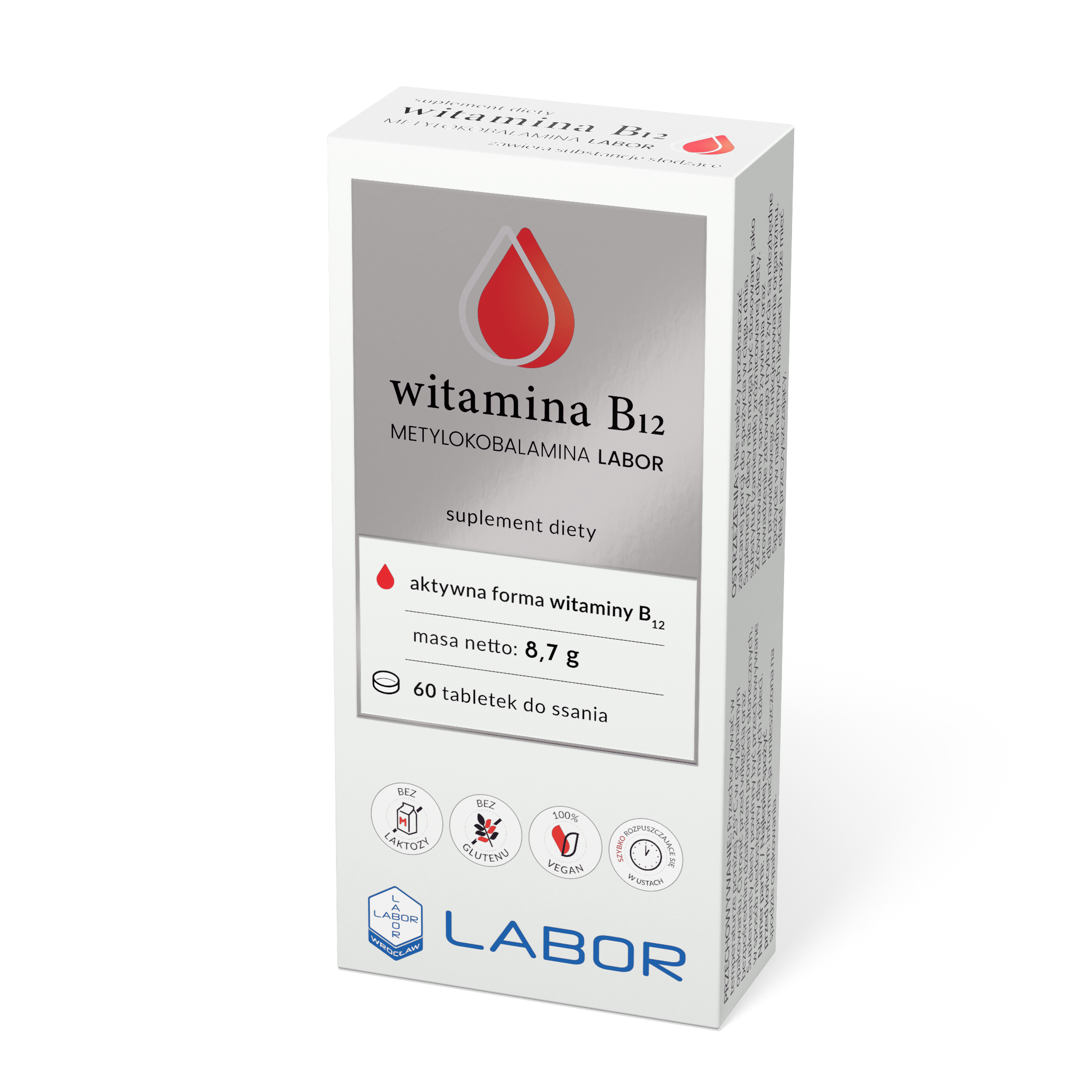 The product is recommended for adults to supplement their diet with vitamin B12.
Method of administration
Adults – 1 tablet daily.
Composition of the recommended daily allowance:
Ingredient1 tablet%RDA*Vitamin B12100 ?g4000%*recommended daily allowance
Recommended daily allowance: Adults – 1 tablet a day. The tablet should be sucked.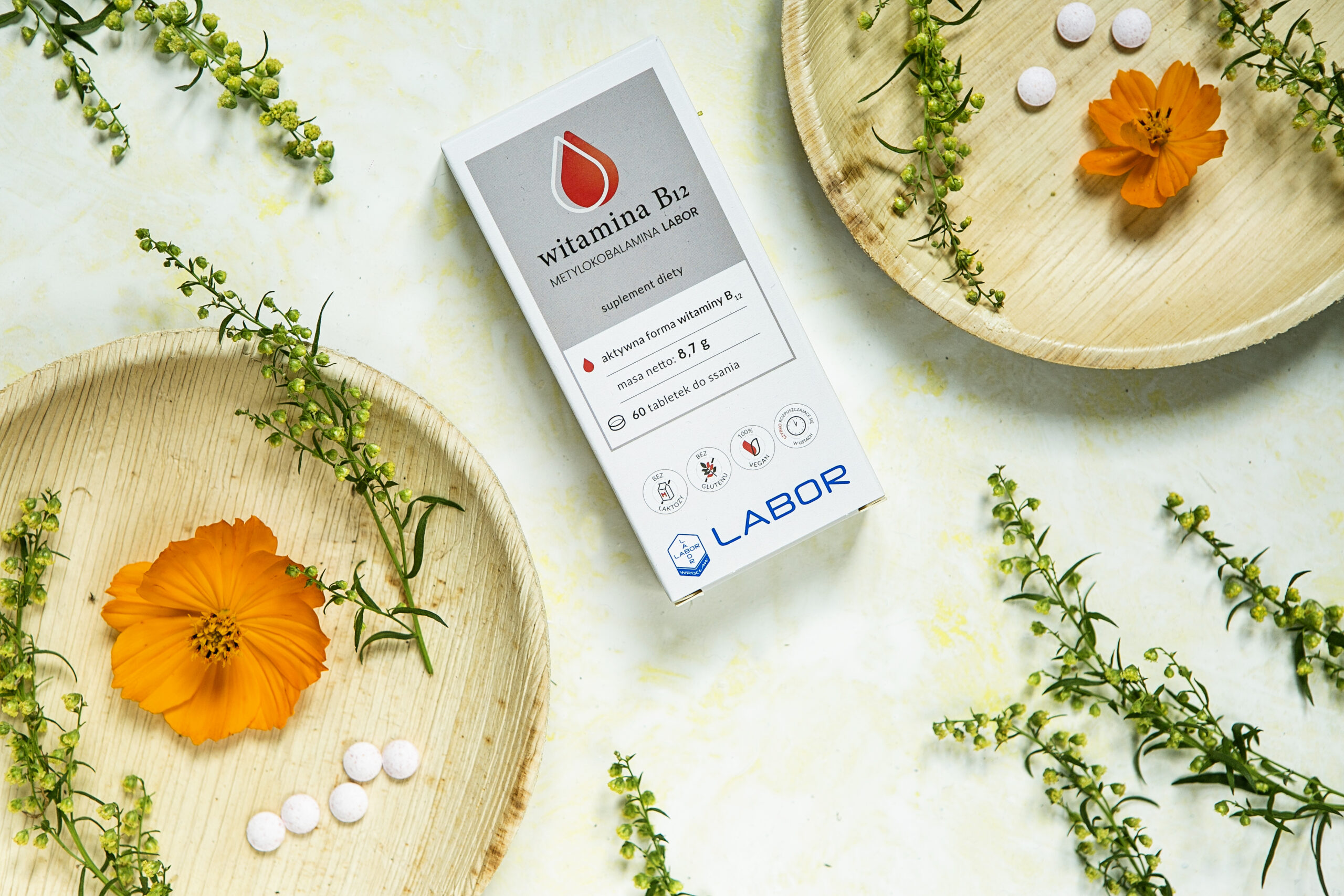 Do not exceed the recommended daily dose. Dietary supplements cannot be used as a substitute (replacement) for a varied diet. A balanced diet and a healthy lifestyle are essential for the proper functioning of the body. Do not use in people who have a predisposition to the formation of kidney stones or suffer from kidney stones. Excessive consumption may have a laxative effect.