Witamina C Labor
suplement diety.
Vitamin C Labor
Dietary supplement
Vitamin C Labor is a dietary supplement containing vitamin C, rosehip extract standardized to 70% vitamin C and citrus bioflavonoids standardized to 50% rutin and 36% hesperidin.
Ingredients: L-ascorbic acid (vitamin C), inulin, rosehip extract (Rosa canina) standardized for 70% vitamin C content, citrus bioflavonoids standardized for 50% rutin and 36% hesperidin content, natural orange flavour, sweetener – sucralose.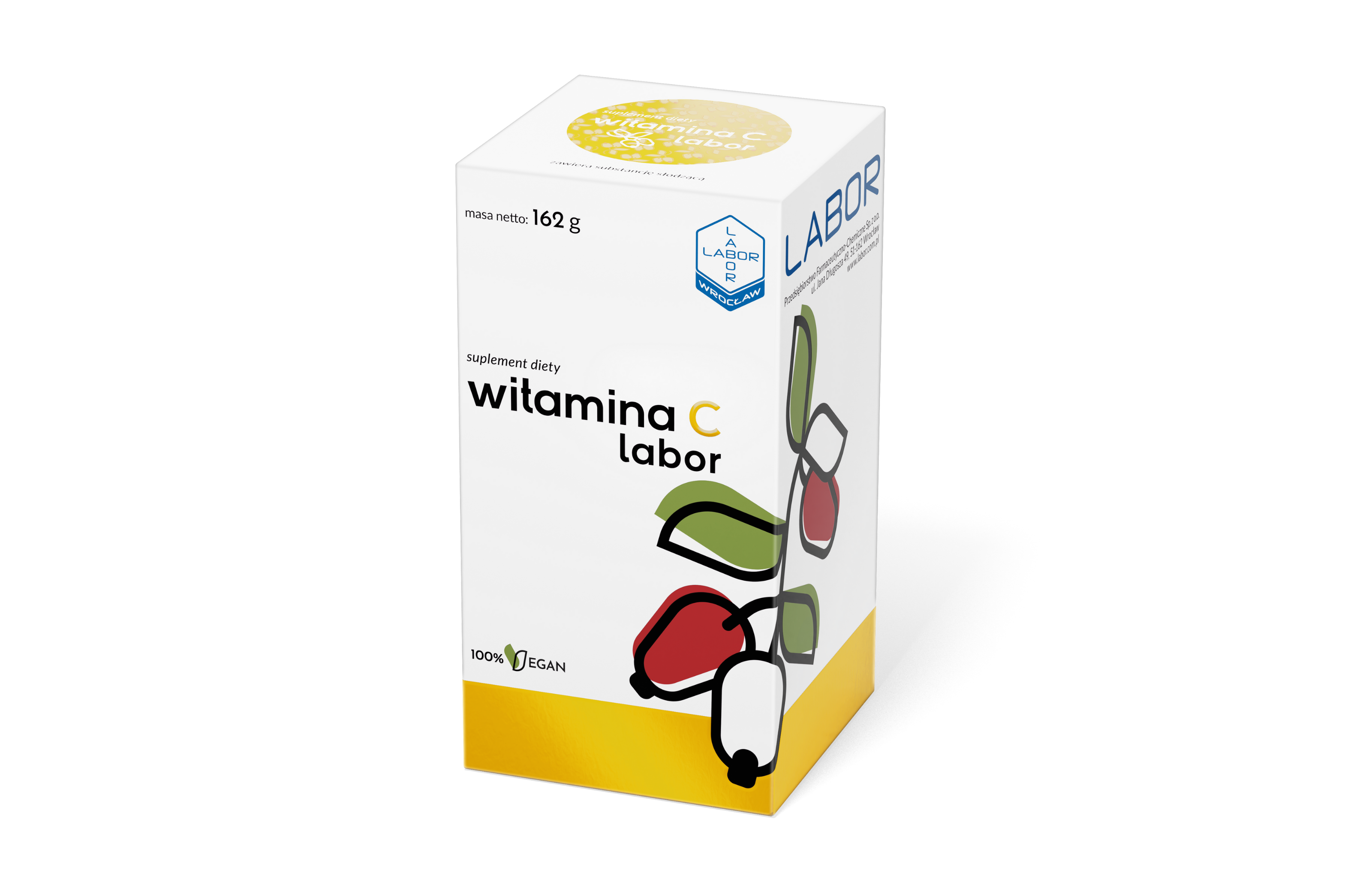 Vitamin C helps in the proper functioning of the immune system, the proper production of collagen to ensure the proper functioning of blood vessels, bones, cartilage, gums, skin and teeth, and to protect cells against oxidative stress. In addition, vitamin C increases the absorption of iron, contributes to the maintenance of proper energy metabolism and reduces the feeling of fatigue and weariness.
Method of administration
Children from 6 years of age – half a scoop a day, adults – one flat scoop a day. The product should be dissolved in approx. 150 ml of lukewarm water. The product is suitable for consumption immediately after preparation.
Package
Powder, 162 g
Orange flavour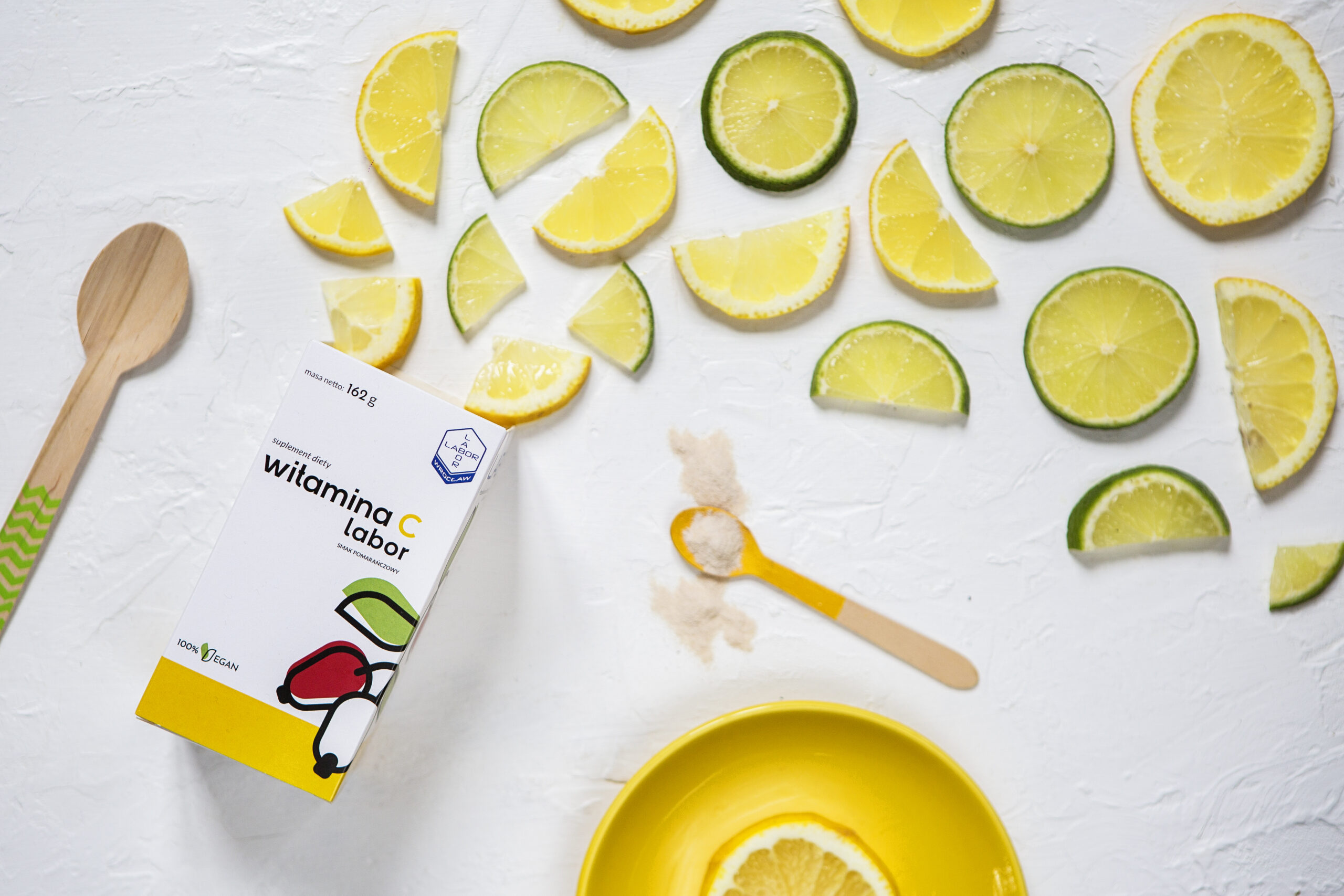 Do not exceed the recommended daily dose. Dietary supplements cannot be used as a substitute (replacement) for a varied diet. A balanced diet and a healthy lifestyle are essential for the proper functioning of the body. Do not use in people who have a predisposition to the formation of kidney stones or suffer from kidney stones. Excessive consumption may have a laxative effect.